A few years ago, our contributor, Laura Montagne was an unemployed English Literature graduate looking for a break into administration or clerical work.
Finding a job was quite difficult, as she was not very confident and didn't have much practical experience in an office environment.
She was given the opportunity to do work experience for the charity Age Concern, in their office in Christchurch, Dorset.
The job was voluntary; Laura did not get paid but it was a very valuable experience.
I can still remember my first morning, being very unsure how I would cope with the level of administration work.  I know I can type but I was worried about making mistakes and I didn't even know how to fold letters neatly!  I nervously entered the roomy office and thought: this is it, this is where my administration training begins.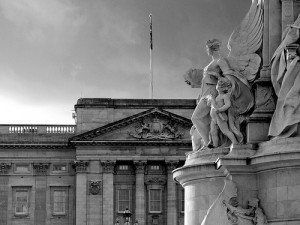 On my first day, I was asked to to phone the administration office at Buckingham Palace to enquire about the recent editions of anniversary and birthday forms. I found this very exciting, being thrown straight into the deep end, having to phone the palace. I could hardly believe my luck yet knew that this was it. This was real administration work!
The other aspects of administration helped me gain confidence and now I have become more flexible in my approach to work, meaning that if my manager needs me to do an extra task, I prioritise my deadlines accordingly. This is a help because I learnt how to cope and how to multi-task in a work environment instead of having three essays for university and doing one and then starting the next essay.
One of my recent experiences was a training day that involved all volunteers from all sections of Age Concern and learning about the policies of the organisation. Not only was it social but the learning aspect from another volunteers point of view deepened my understanding of what I would not see from the office environment.
Age Concern rely on public donations to their second hand shops, the sales of which fund volunteers (befrienders) who visit elderly people in their homes, minibus transport to supermarkets and day trips, friendship centers and many other projects.
I found that the more I understood about how Age Concern worked and how all the different volunteers mesh together to help the elderly of Christchurch, the better I could do my job.
I have really enjoyed the company and the challenges that my manager has set me, from creating a spreadsheet for trustees and typing documents, to making the tea and coffee for other staff and visitors. I am really going to miss the team there very much when I start my paid employment.
It is important research the charity you would like to work for, whether it is a shop or office.   Social media sites advertising positions are not to be trusted. Always go through the proper communication channels. If you would like to volunteer your time and energy, contact a local charity and ask if they have any volunteering scheme you can join.
(Featured Image courtesy of Flickr)
(Buckingham Palace Image courtesy of Flickr)